In the field of live broadcast and television, the Steadicam system is widely used in many team or individual sports,motor-sports and athletic events.
The Steadicam system is able of providing smooth moving shots, like walking, running, stepping and combination shots, offering to the viewers a sense of being in the field themselves. This is achievable because it can get as close to the athletes as no other camera can and the viewing angle is like the subjective view of a person's eyes.
The Steadicam operator can move autonomously in every area of a field that the wireless link connected to it's camera can transmit, making it the most versatile camera of an OB van multi-cam production. Combined with a wireless follow focus system (available with the steadicam package) and a focus puller, it can offer depth of field focus changes and a cinematic experience to the viewers.
Steadicam is a valuable asset on the hands of every director and can contribute to the production value of the live broadcast.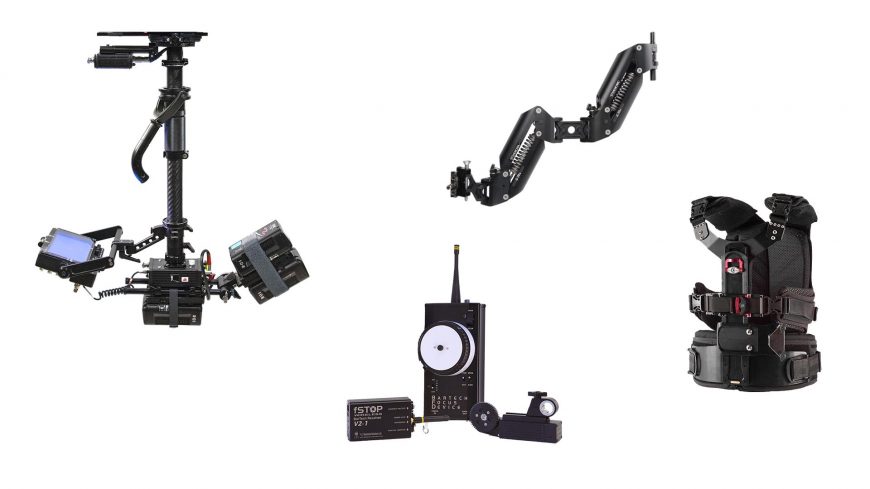 Full body rig (sled – arm – vest)
Able of moving autonomously in every area of a field
Capable of working with every contemporary camera set-up
Consisting of the top manufacturers in the world (TIFFEN – ARRI – MK-V – PRO GPI)
Capable of powering cameras and accessories with 12 or 24 volt power from the sled
Sled →  MK-V Lite HD 12/24v sled with Marshall HD monitor
Arm → TIFFEN G70x arm with 6 – 32kg load capacity
Vest → SACHTLER / ARRI Artemis ACT 2 vest
Wireless Follow Focus System – BARTECH Digital Follow Focus with HEDEN M26VE digital motor